Mycoplasma Detection and Elimination Services
Creative Bioarray provides professional mycoplasma detection and elimination services to help you ensure reliablilty of futher research and manufacturing applications.
About Mycoplasma Contamination
The maintenance of contamination-free cell lines is essential to cell-based research. Mycoplasma contamination is one of the biggest concerns and it spread easily. Mycoplasma, a mollicute genus of bacteria, is the smallest known cell. It can live as independent bacteria or parasitize the host. Mycoplasma has a wide host range, including plants, animals and humans. It lacks a cell wall, which makes them resistant to commonly used antibiotics that inhibit cell wall synthesis.
Mycoplasma contamination is invisible in cell culture and not easy to detect since it does not produce turbidity. However, it is reported that mycoplasma contamination can seriously interfere with life sciences research because it can cause serious damages to infected cells, such as consuming nutrients in culture medium, altering the biological characteristics of cells, disrupting cell metabolism, preventing viral replication, modifying immune responses, and resulting in unexplained experimental findings.
It is a good practice to check mycoplasma contamination in cell cultures regularly. If mycoplasma is not detected and eliminated in time, it will cause huge costs and waste of time.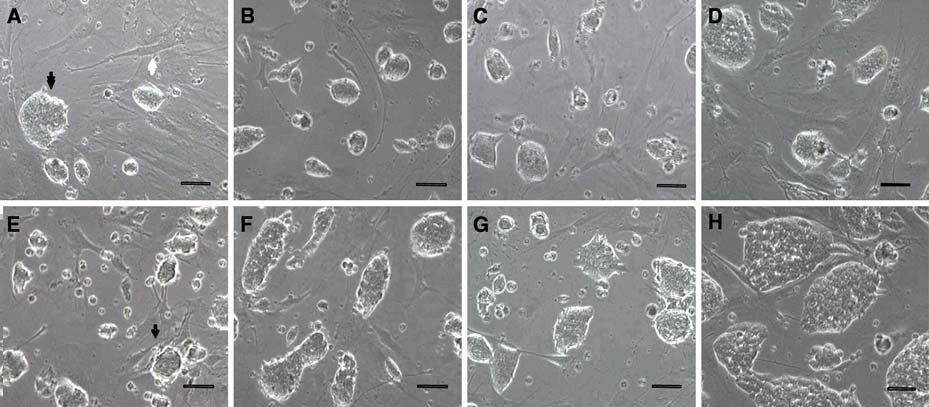 Figure 1. Colonies of mycoplasma-infected (a–d) and control (e–h) mESCs at passages P13+5, P13+10, P13+15 and P13+20, respectively. (Markoullis K, et al., 2009)
Mycoplasma Detection Services
Mycoplasma contamination is a long-standing problem in cell culture, which can lead to extensive costs and potential safety risks of biologics and pharmaceutics. Thus, mycoplasma testing is an essential quality control requirement of biologics, pharmaceutics and clinical products.
With our excellent scientific team who has years of experience, we offer a broad and extensive mycoplasma detection services. We are dedicating to providing our reliable, rapid and accurate services to meet specific needs of our customers. We have various methods to detect mycoplasma contamination, including but not limited to direct and indirect culture detection, DNA staining, bioluminescence technique, ELISA, polymerase chain reaction (PCR) assay and qPCR assay. Customized solutions can be provided to meet all your needs. We also supply mycoplasma detection kits and related reagents for your regular use.
Mycoplasma Elimination Services
By using our own Mycoplasma Elimination Kit containing a combination of biological agents, we can help you efficiently and completely eliminate mycoplasma contamination from your cell cultures. Our product is with extremely low cytotoxicity and has no impact on subsequent applications of cell cultures. Mycoplasma-decontaminated cells will be confirmed to ensure that you will receive contamination-free cells for further research and manufacturing applications.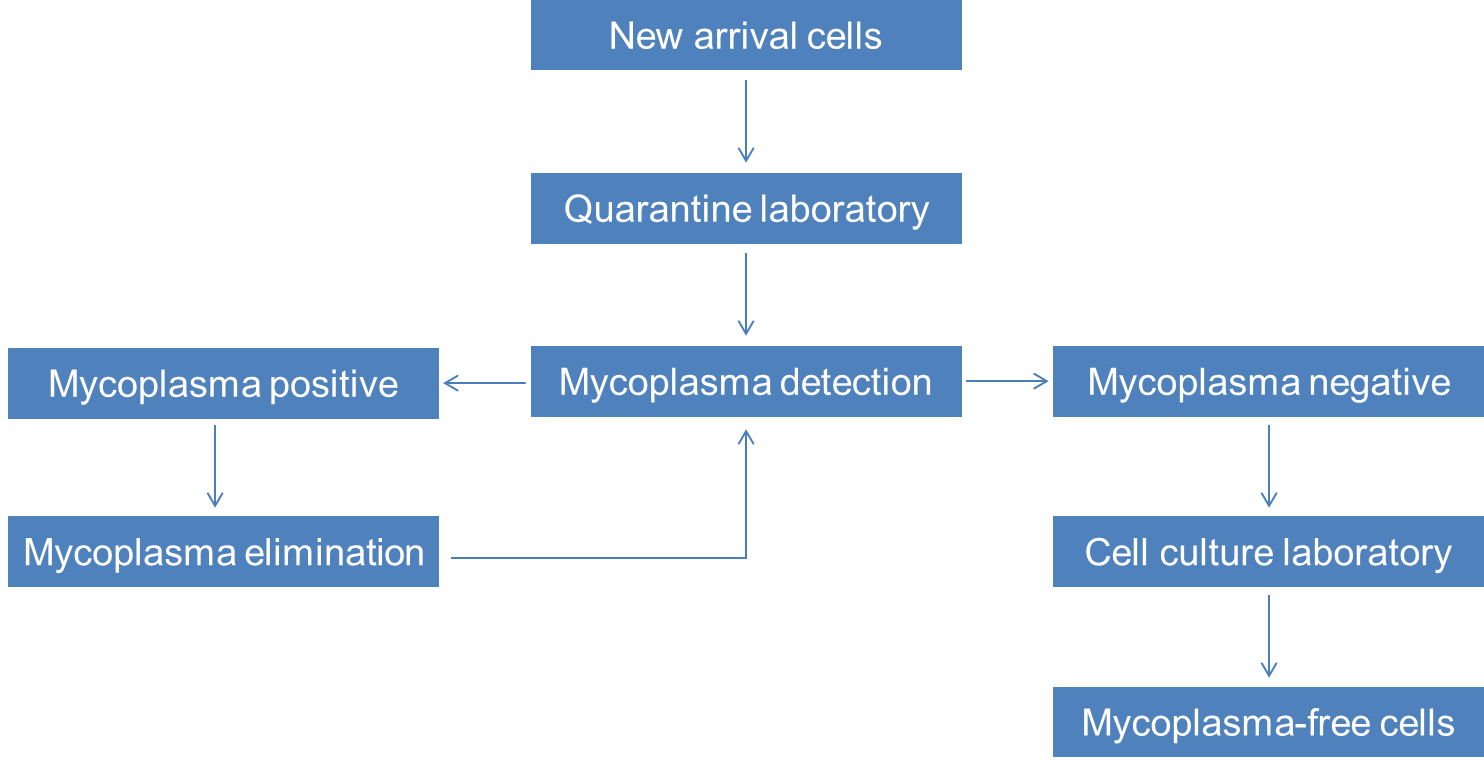 Figure 2. Mycoplasma detection and elimination services flow chart.
Creative Bioarray has mature methods and experienced technicians to ensure the highest quality and fast turnaround time of our mycoplasma detection and elimination services. We also provide mycoplasma detection and elimination reagents for your regular use in cell culture. The price of our services and products are both competitive.
If you have any special needs in detecting and eliminating mycoplasma, please feel free to contact us and let us know how we can help. We look forward to working with you in the near future.
References:
Markoullis K, et al. Mycoplasma contamination of murine embryonic stem cells affects cell parameters, germline transmission and chimeric progeny. Transgenic research, 2009, 18(1), pp: 71-78.
Nikfarjam L, & Farzaneh P. Prevention and detection of Mycoplasma contamination in cell culture. Cell Journal (Yakhteh), 2012, 13(4), pp: 203-212.
For research use only. Not for any other purpose.