Cell Signaling Pathway Assay Services
Creative Bioarray provides analysis and testing services related to the research of signal pathways in cultured cells. Our cell molecular detection platform can test the signal factors in the live cells and cell lysate samples to be tested, from transcription to translation. Using multiple principles such as specific amplification or specific binding of antigen and antibody, we have established a full-process analysis protocol from transcription to translation, which can provide you with time-effective analysis and testing services.
Cell Signaling Pathway Research
Cell signaling pathway analysis is an important part of the analysis of cell models, animal models, and clinical samples of many diseases. The acquired knowledge is of irreplaceable significance for the analysis of cell functions and systemic understanding of cell events in diseases or pathophysiological states, and thus the mystery of corresponding life activities. Many life activities of multicellular organisms are inseparable from the process of information transmission within and between cells. With the advancement of molecular biology analysis technology, research on cell signaling pathways has gradually turned to the development direction of systems biology and high-throughput analysis. At the same time, the understanding of signal pathways has gradually changed from a single signal pathway to a multi-pathway crossing understanding.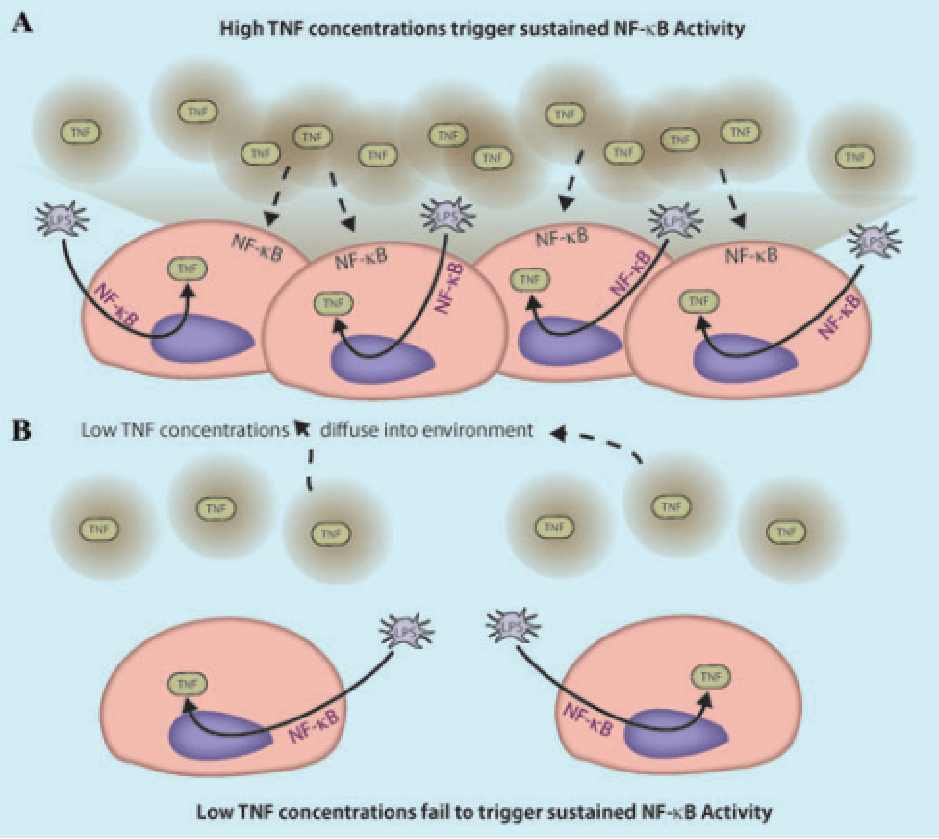 Fig 1. Stochastic extracellular events can result in different signaling outcomes. (Iqbal J, et al. 2010)
Cell Signaling Pathway Analysis Services
This service provides multiple dimensions of cell signaling pathway analysis, including transcriptome level, protein level analysis, and pathway-related phosphorylation analysis. Our cell signaling pathway analysis service aims to help customers understand cell signaling pathway events in cell models, animal models, or clinical samples. It can help customers analyze multiple selected single signal paths or perform multi-path analysis. Different analysis methods have certain requirements for sampling and storage, and customers can complete them under our technical guidance.
Transcriptome level. Transcription level analysis is the upstream analysis of signal pathway expression, including the analysis of some expression sequences and regulatory sequences. Our molecular biology platform can provide RT-PCR, molecular fluorescence, and other methods for analysis.
Analysis of protein levels. The downstream stage of cell signaling pathway analysis is the detection of protein levels, which can detect the content of signal molecules in cell lysates or serum. Fast and reliable cell signaling pathway screening of small molecules, peptides, and antibodies for the required signaling pathways provide a broader field of vision. This level of analysis needs to pay attention to the method of sample collection and preservation in the process of sample collection (we provide technical support). We use classic ELISA methods and advanced antibody arrays to analyze protein levels.
Protein phosphorylation analysis. Phosphorylation events are related to the switching (regulation) of many signal pathways. Our protein phosphorylation analysis uses classical western blotting and phosphorylation antibody microarrays for analysis.
Data integration services. This step can perform separate analysis and integrated analysis of the obtained transcription level and protein level analysis data, and deeply explore the biological significance behind cell pathway events.


Fig 2. Multi-dimensional cell signaling pathway analysis service.
Creative Bioarray provides cell signaling pathway analysis and testing services to achieve a quantitative analysis of signal molecules at multiple levels, helping researchers understand the time related to information transmission that occurs in cells. You will benefit from our perfect technology platform and work with you to find the best solution to meet your needs. If you are interested in our services or have any specific needs, please feel free to contact us. We look forward to working with you in the near future.
References:
Iqbal J, Zaidi M, Avadhani N G. Cell signaling[J]. Annals of the New York Academy of Sciences, 2010, 1211(1): 3-8.
Nair A, Chauhan P, Saha B, et al. Conceptual evolution of cell signaling[J]. International journal of molecular sciences, 2019, 20(13): 3292.
Wu F, Yang J, Liu J, et al. Signaling pathways in cancer-associated fibroblasts and targeted therapy for cancer[J]. Signal Transduction and Targeted Therapy, 2021, 6(1): 1-35.
For research use only. Not for any other purpose.