Classical Media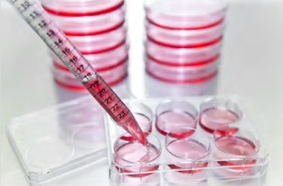 Cell culture needs proper medium to provide nutrition for proliferation, maintenance or function of different cells. Different types of cell culture media are to response to the needs of physiological environment for different cell types. Whether you need media to cultivate adherent cells or suspension cells, mammalian cells, insect cells or human cells, normal cells or tumor cells, you can find out what you need in Creative Bioarray.
Creative Bioarray provides a wide range of liquid, concentrated or powder media to meet your different needs. We can also tailor the media according to your specific individual needs. Our media have been passed the strict cell culture tests. Our products are of high quality and reasonable price. Please feel free to contact us for more detailed information.
For research use only. Not for any other purpose.