Vascular Endothelial Growth Factor (VEGF)
Vascular endothelial growth factor (VEGF) is a protein with strong angiogenic capacity, whose main role is to promote and regulate the proliferation, migration, and angiogenesis of vascular endothelial cells. VEGF is secreted and expressed by many types of cells, including tumor cells, endothelial cells, fibroblasts, myocytes, etc. VEGF is closely associated with many physiological and pathological processes, such as tumor growth, retinopathy, and pulmonary hypertension.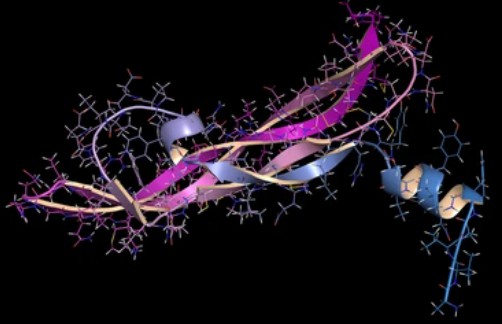 Creative Bioarray has successfully developed a wide range of cytokine products and other reagents, and has accumulated more than 10 years of development and manufacturing experience. We can provide GMP grade and research grade VEGF. our VEGF can be applied to many different types of cells and tissues, such as nerve, muscle, kidney, liver, etc. Our VEGF is used in a wide range of applications in biology, including angiogenesis, tissue repair, tumor therapy, cardiovascular disease, and many other areas.
Promote angiogenesis: Vascular endothelial cells are an important component of angiogenesis. Our VEGF can induce vascular endothelial cells to form tubular structures in vitro culture, thus promoting the formation of new blood vessels.
Cell proliferation: Our VEGF promotes the proliferation of endothelial cells and tumor cells.
Cell migration: Our VEGF can promote the migration of endothelial cells and tumor cells.
Antibacterial effect: Our VEGF can improve the body's resistance to bacteria and fungi.
Maintenance of healthy cell growth: Our VEGF improves cell survival and resistance to reverse stress.
For research use only. Not for any other purpose.