Hepatocyte Growth Factor (HGF)
Hepatocyte growth factor (HGF) is a diverse protein hormone that is secreted by mesenchymal cells and has biological effects on many cells. HGF binds to its high-affinity receptor c-Met and plays an important role in hepatocyte growth, motility, proliferation, differentiation, and cellular adaptation. HGF's ability to stimulate mitosis, cell motility, and stromal invasion gives it a central role in angiogenesis, HGF plays a central role in angiogenesis, tumorigenesis, and tissue regeneration. In addition, HGF has been associated with a variety of cancers, including lung, pancreatic, thyroid, colon, and breast cancers.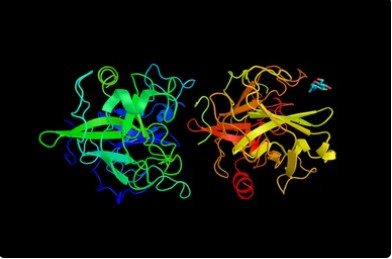 Creative Bioarray offers GMP grade and research grade HGF. Our HGF has a wide range of promising applications and has important roles in cell biology, histology, and pharmacology.
Cell biology: HGF has the ability to promote cell proliferation and migration, and can be used as a promoter of in vitro cell culture to increase the rate of cell growth and division, promote cell proliferation, differentiation, and regeneration, and facilitate experiments such as high-throughput screening.
Histology: HGF can be used for regeneration and repair of various tissues and organs, especially important for liver repair and regeneration. hGF can also be used for the treatment of ischemia-reperfusion injury in stem cells/grafts.
Pharmacology: HGF is mostly used in preclinical drug research as an important therapeutic target. In anticancer therapy, HGF can be used to predict drug efficacy and prognosis and to regulate tumor invasion and metastasis. Meanwhile, HGF has potential applications in drug research in many fields such as cardiovascular system, nervous system, and immune system.
Applications of Our HGF
SDS-PAGE
HPLC
Mass Spectrometry
Functional Studies
Cell Culture
For research use only. Not for any other purpose.