Vero Cell Reduced Serum Media
Creative Bioarray's Vero cell reduced serum medium is a specialized cell culture medium designed specifically for the growth and maintenance of Vero cells. Its primary function is to provide a suitable environment for the growth and proliferation of Vero cells while maintaining their ability to support viral replication. Our Vero cell serum reduction medium contains a lower concentration of fetal bovine serum (FBS) than conventional cell culture medium. This is because high concentrations of FBS interfere with the replication of some viruses, such as measles virus, which normally grows in Vero cells.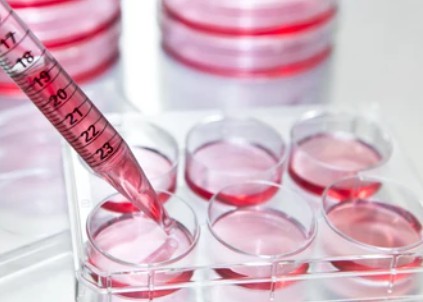 Our Vero cell reduced serum medium has a wide range of applications in various biotechnology and pharmaceutical industries.
Vaccine production: Vero cells are often used for virus growth in vaccine production. Our Vero cell reduced serum medium can be used to provide a suitable environment for virus replication and growth while minimizing interference from serum proteins.
Viral Reproduction Studies: Vero cells are commonly used in studies related to viral reproduction, including viral infectivity studies and studies of virus-host cell interactions. Using our Vero cell reduced serum medium in these studies maintains cell viability and supports viral replication.
Bioprocess optimization: Our Vero Cell Reduced Serum Medium can be used to optimize the biological process of virus production. The medium can be modified to include specific nutrients, growth factors, and supplements, all of which can aid in the productivity and growth of Vero cells.
High-throughput screening: Our Vero cell reduction serum medium can be used for high-throughput screening of potential antiviral compounds. This type of screening can be used to discover and develop new antiviral drugs.
For research use only. Not for any other purpose.