PK-15 Cell Reduced Serum Media
PK-15 cells are a type of porcine kidney cell commonly used in virological and immunological studies. Culturing PK-15 cells in reduced serum medium can provide a more reliable and economical method for cell culture and experimental studies.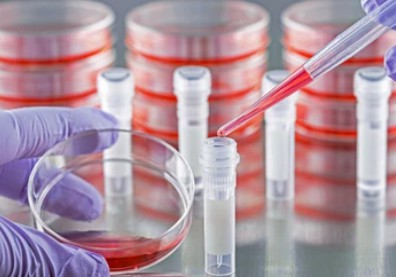 Creative Bioarray is committed to providing cell reduced serum medium specifically designed for the growth and maintenance of PK-15 cells. Our PK-15 cell reduced serum medium offers several advantages in viral vaccine production, virology studies, and toxicology testing. Our reduced serum medium for PK-15 cells can be used for a variety of applications, including:
Virus propagation: PK-15 cells are commonly used to propagate several viruses, including porcine reproductive and respiratory syndrome virus (PRRSV), pseudorabies virus (PRV), and classical swine fever virus (CSFV). Our reduced serum medium can help reduce the risk of contamination and increase virus yield.
Vaccine production: PK-15 cells can also be used for vaccine production, including the production of PRRSV and CSFV vaccines. Our reduced serum medium helps reduce variability in culture systems, providing a more consistent and reliable approach to vaccine production.
Immunological studies: PK-15 cells can be used for immunological studies, including assessment of cytokine production, host-pathogen interactions, and immune responses. Our reduced serum medium can help reduce the interference of serum factors in these studies and provide a more controlled environment for experimental manipulation.
Why Choose Our PK-15 Cell Reduced Serum Media?
Reduced risk of contamination: The reduced serum content of our media reduces the risk of bacterial or fungal contamination and provides a cleaner, more stable cell culture environment.
Reduced variability: Our reduced serum media can help reduce the variability associated with the use of sera from different sources, which may differ in composition and quality.
Increased growth rate: PK-15 cells cultured in our reduced serum medium may show a higher growth rate compared to cells cultured in serum-containing medium.
For research use only. Not for any other purpose.