Epidermal Growth Factors (EGF)
Epidermal Growth Factor (EGF) is a low molecular mass protein produced in a variety of tissues and cells. In tissue culture, EGF reduces or eliminates the need for serum and can be used in combination with other media additives and hormones. EGF has a variety of biological activities, including induction of cell proliferation, differentiation, migration, and morphological determination, and has important physiological and pathological roles.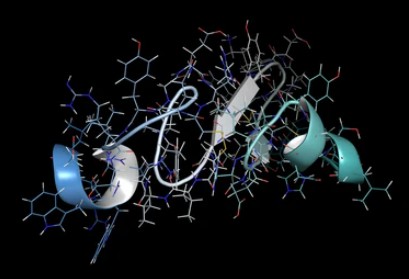 Creative Bioarray's Epidermal Growth Factor (EGF) is used in a wide range of applications in biology, including but not limited to
Cell biology: Our EGF can be used as a proliferation factor to promote cell growth and division, and in culture media as an induction factor to promote cell proliferation and differentiation. In addition, you can also use our EGF for cell signaling studies, for example, to investigate its mechanism of action in physiological and pathological processes.
Biomedical: Our EGF acts as a growth factor to promote wound healing and tissue regeneration. Therefore, it can be used in the development of therapies for diabetic foot, burns, skin injuries, etc.
Molecular genetics: EGF plays an important role in cell proliferation and differentiation, and is closely related to the pathogenesis of complex diseases. Therefore, in molecular genetics studies, our EGF can be used to explore the interactions between genes and environmental factors, as well as the mechanisms involved in regulating the expression of specific genes.
Why Choose Our EGF?
High purity: We use molecular biology technology and bioengineering technology to prepare EGF, so we can get highly purified EGF.
Reliability: The quality of our EGF has been tested and verified many times, which can guarantee its stability and consistency.
Ease of use: Our EGF can be directly used in cell culture, high performance liquid chromatography, enzyme-linked immunosorbent assay (ELISA), western blotting, and other experiments.
High efficiency: Our EGF can effectively promote cell proliferation, differentiation, migration, and other life activities.
Wide application: Our EGF is widely used in biomedical research and drug development and other fields, and has important scientific research value.
For research use only. Not for any other purpose.