Insulin-like Growth Factors (IGF)
Insulin-like growth factor (IGF) is an important endocrine, paracrine, and autocrine mediator of physiological growth. They promote cell proliferation, survival, and differentiation. IGFs are formed when growth hormone (GH) released from the anterior pituitary gland acts on the liver. There are two types of IGFs, including IGF-1 and IGF-2. IGF-1 promotes protein synthesis and cell proliferation by binding to IGF receptors on the cell surface, and is also involved in a variety of physiological roles including energy metabolism and regulation of organ function. IGF-2 regulates cell proliferation, growth, migration, survival, and differentiation. Decreased IGf-2 levels are seen in growth disorders and are also thought to play a role in the development of certain cancers, including breast, colon, and lung cancers.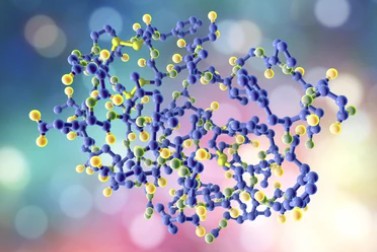 Creative Bioarray offers both GMP grade and research grade IGFs. Our IGFs promote cell proliferation and differentiation, while also aiding cell survival. Our IGFs are of great value for cell biology research.
Promote cell proliferation: Our IGF can promote the proliferation of many kinds of cells, including muscle cells, nerve cells, fibroblasts, and hepatocytes, making cell proliferation faster.
Promote cell differentiation: In addition to promoting cell proliferation, our IGF can also promote cell differentiation into different types of cells in specific directions. For example, IGF can promote differentiation of stem cells to neurons, cardiomyocytes, and other tissue types.
Promote cell survival: Our IGF can promote cell survival and anti-apoptotic ability, allowing for better growth and survival of cell lines that are difficult to culture.
Study of signaling pathways: Our IGF can also be utilized to study intracellular signaling pathways. For example, activation of IGF receptors can lead to activation of the PI3K/Akt pathway that mediates the differentiation and proliferation of MSCs (mesenchymal stem cells).
For research use only. Not for any other purpose.