Exosomes Functional Analysis Services
Creative Bioarray provides a variety of cell models and animal experiment services to meet the analysis needs of customers for exosomal functional research. We have built a complete cell experiment platform that can provide multiple types of cells to help verify the function of exosomes in vitro. At the same time, our advanced equipment platform can also provide in vivo verification test services for exosomes, including animal models and live animal imaging. With years of experience in exosome analysis services, we are confident to provide you with comprehensive exosome functional experimental technical services.
Exosomes Functional Studies
Exosomes are small vesicles with an average diameter of 100 nm, produced by many, if not all, cell types. The exosomal cargo includes lipids, proteins, and nucleic acids that are specifically arranged in the endosome of the donor cell. Exosomes can transfer donor cell components to target cells and affect cell signal transduction, proliferation, and differentiation. Research on the role of extracellular vesicles (EV) in the pathogenesis of diseases is developing rapidly. The physiological or pathological conditions that have been reported by exosomes include cancer, neurodegenerative diseases, tissue aging, organ degeneration, etc. . The functional, targeted, and mechanism-driven accumulation of specific cellular components in exosomes indicates their potential influence in regulating cell-to-cell communication. Therefore, it is necessary to study and analyze the function of exosomes.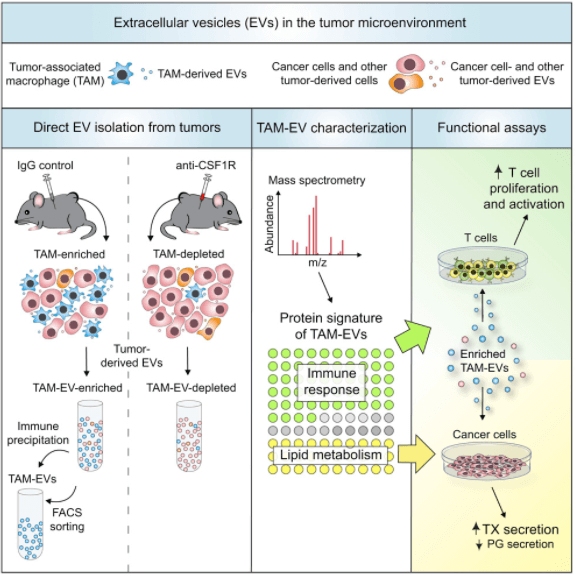 Fig 1. An example of exosomal function analysis. (Cianciaruso C, et al. 2019)
Available In Vivo Services
This service is aimed at the in vivo functional analysis of exosomes. Animal experiments can be carried out according to customer needs, analysis of the function of exosomes, or in vivo imaging of animals. This service can help researchers obtain all in vivo verification services, including animal model construction and subsequent sample collection and analysis. Generally, we also accept sample analysis of harvested animal models.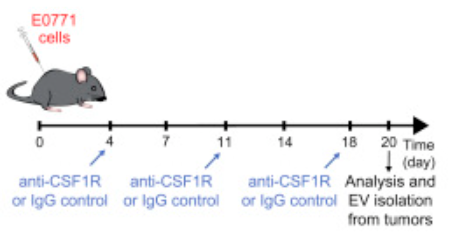 Fig 2. An example of the functional analysis of exosomes in vivo. (Cianciaruso C, et al. 2019)
Available In Vitro Services
This service can perform in vitro functional verification of new potential targets discovered in exosomal proteomics analysis and RNA sequencing analysis, such as the effect of exosomes on cell migration, differentiation, and signal transduction. At the same time, we also provide verification for specific exosome-cell interactions that are of interest to customers. We provide a variety of cell models for the verification of exosomes function and tailor-made cell solutions for exosomes verification for customers.
Cell proliferation related function analysis (selectable response cell types: human keratinocytes or human fibroblasts), Cell Titer Blue Assay for cell proliferation can be performed;
Function analysis of exosomes related to collagen production (selectable response cell types: human keratinocytes or human fibroblasts), downstream inspections include detection of collagen peptide precursors;
Inflammatory cytokine inhibition related exosomal function analysis (selectable response cell type: human keratinocytes or human fibroblasts), downstream cytokines can be tested using RT-qPCR;
Exosomes induction analysis and comparative analysis of the effects of known inducers;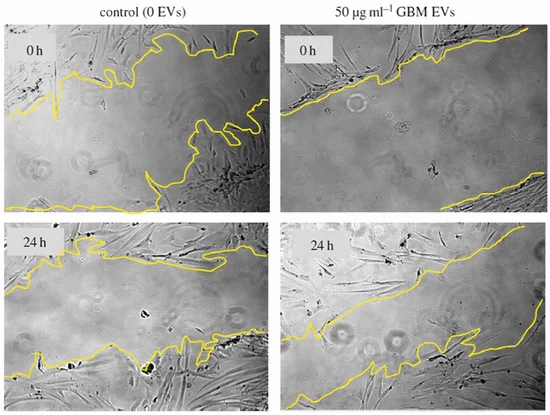 Fig 3. An example of exosomes affecting cell migration. (Hamzah R N, et al. 2021)
Creative Bioarray provides continuously upgraded exosomal function verification laboratory services to help researchers complete exosomal function verification in vitro or in vivo. We have built a comprehensive cell experiment platform, molecular technology platform, and animal experiment platform, which can help customers complete verification and analysis in one stop. You will benefit from our exosomes expertise and advanced platform to work with you to find solutions that meet your needs. If you are interested in our services or have any specific needs, please feel free to contact us. We look forward to working with you in the near future.
References:
Cianciaruso C, Beltraminelli T, Duval F, et al. Molecular profiling and functional analysis of macrophage-derived tumor extracellular vesicles[J]. Cell reports, 2019, 27(10): 3062-3080. e11.
Hamzah R N, Alghazali K M, Biris A S, et al. Exosome Traceability and Cell Source Dependence on Composition and Cell-Cell Cross Talk[J]. International Journal of Molecular Sciences, 2021, 22(10): 5346.
For research use only. Not for any other purpose.