Creative Bioarray provides diverse cell adhesion assays and reliable results for fundamental research and drug development projects. With a scientific team with professional knowledge and strong practical skills, we can customize the best solution to meet the specific needs of our customers.
Introduction of Cell Adhesion
Cell adhesion is a complex process, involving multiple molecular interactions and a range of biological events. Cells form contact through specialised molecules on the cell surface, such as cell-adhesion molecules (CAMs) and transmembrane proteins. Generally, it can be divided into cell-cell adhesion that mainly mediated by adheren junctions, tight junctions and desmosomes, and cell-matrix adhesion that cells indirect interact with surrounding extracellular matrix through focal adhesions.

Figure 1. The process of cell adhesion. (Xi J, et al., 2013)
Cell adhesion is involved in signal transduction responding to external changes. It plays an important biological role in various physiological and pathological processes, such as embryo development, differentiation, maintenance of stable tissue structure, inflammatory response, immune response, wound repair, and tumor metastasis. Alterations in cell adhesion can lead to various diseases. The inability to express specific adhesion molecules or the loss of cell-cell adhesion can lead to metastasis of malignant tumor, and cause some genetic diseases and autoimmune diseases.
Cell adhesion assays to study cell adhesion attachment and detachment events have been widely used in cellular biology, biomedical and engineering fields. Cell adhesion molecules have been discovered to have potential applications in cancer therapy and as targets to prevent infection from pathogens.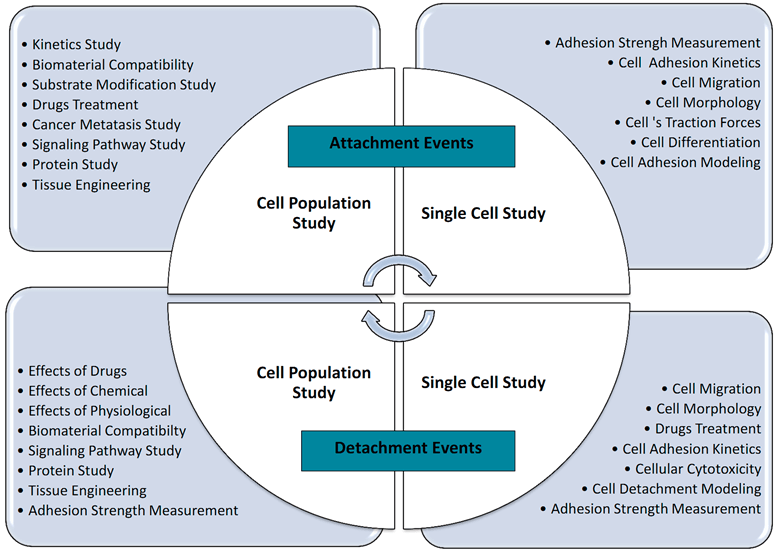 Figure 2. Summary of the importance of adhesion studies and their applications. (Khalili A A, & Ahmad M R, 2015)
Cell Adhesion Assays Available at Creative Bioarray
We provide different cell adhesion assays to find out more information about cellular events. We have the ability to choose the most feasible method according to different research purposes.
Wash Assay
Static culture and dynamic culture can be used for different cell types. The analysis of cells that remain adhered to the substrate after washing can provide basic qualitative data for cell adhesion.
Traction Force Microscopy (TFM)
Traction force microscopy (TFM) can be used to study traction force exerted by cells through contact to the substrate surface. Polyacrylamide and 3D matrixes can be used as substrates in 2D and 3D cell cultures, respectively.
Micropatterning
Micropatterning can provide a micrometer scale to study cell adhesion for both single cells and cell populations.
Microfluidics
Microfluidics can be used to study the ability of cells adhesion and observe cell spreading and migration inside the channel under the influence of simulated blood flow.
Cell Adhesion Detachment Studies
Adhesion strength can be measured in the cell detachment process. Centrifugation, spining disk, flow chamber can be used to detach cell populations, while cytodetachment, micropipette aspiratio technique and single cell force spectroscopy technique can be used to detach single cell.
Creative Bioarray can provide customized services in a timely and cost-effective manner. We have built our reputation by providing high-quality results. If you need more detailed information, please feel free to contact us. We look forward to cooperating with you.
References:
Xi J, et al. Quartz crystal microbalance in cell biology studies. J Biochip Tissue chip S, 2013, 5, pp: 2153-0777.
Khalili A A, & Ahmad M R. A review of cell adhesion studies for biomedical and biological applications. International journal of molecular sciences, 2015, 16(8), pp: 18149-18184.
Okegawa T, et al. The role of cell adhesion molecule in cancer progression and its application in cancer therapy. Acta Biochimica Polonica-English Edition-, 2004, 51, pp: 445-458.
For research use only. Not for any other purpose.