Cell Proliferation Assays
With our professional scientists and an integrated technical platform, Creative Bioarray is able to provide the best customized cell proliferation assay services for worldwide customers. Based on out years of experience in cell biology, we can choose the most suitable method from a wide selection of cell proliferation assays according to the cell type, cell number, expected outcome and the specific needs of our customers.
About Cell Proliferation
Cell proliferation, also known as cell growth, is the physiological process of cell division to form new cells. It results in an increase in the cell number in multicellular organisms to supplement aging or dead cells, or the reproduction of unicellular organisms. Cell proliferation is an important life activity involved in the regulation of growth, development and maintenance of organisms. Under the influence of a variety of disease states or other stimuli, cells may exhibit different proliferation rates rather than normal cells. Therefore, the measurement of cell proliferation can be used as a good indicator to monitor general cell health or their response to stimuli.
Based on the assessment of DNA synthesis, RNA synthesis and cellular metabolic activity, cell proliferation assays are widely used to monitor the cell number and cell division. Many of the assays are colorimetric- or fluorescence- based, which are sensitive and convenient. The accurate assessment of cell proliferation is crucial for cell growth and differentiation studies, cytotoxicity and apoptosis applications, cell pathway analysis, and drug testing for safety and efficacy. Cell proliferation assays are also widely used in oncology as an initial screening to determine the effects of compounds that may have the potential to inhibit tumor cell proliferation.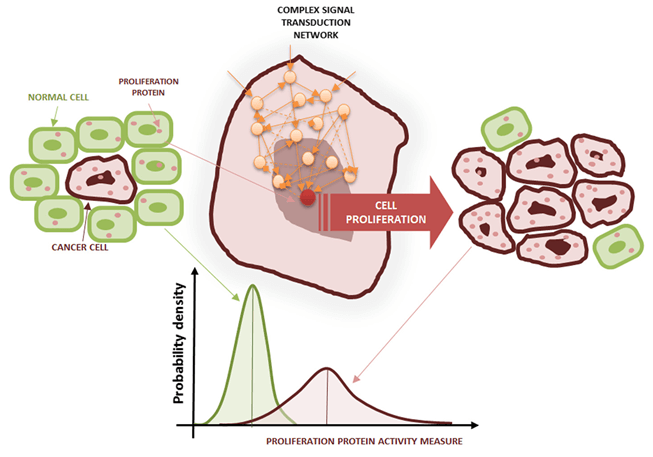 Figure 1. Cancer cell proliferation. (Bianconi F, et al., 2015)
Cell Proliferation Assays at Creative Bioarray
A wide selection of cell proliferation assays is available at Creative Bioarray to examine the cell numbers and cell division rates. These assays can be applied to different cell types and research purposes. Our cell proliferation assay services include but not limited to the methods summarized in the table below.
Cell Proliferation Assays
Overview
Detection Methods
DNA/RNA Synthesis
Detection of labeled nucleotides in newly synthesied DNA or RNA.
Metabolic Activity

MTT
MTS
XTT
WST-1
CCK-8
SRB
Luminescent ATP Assay

Detection of the content or activity of proteins or enzymes related to cell proliferation.

Spectrophotometer
Microplate Reader

Proliferation Marker
Detection of specific antigens associated with cell proliferation.

IHC
ICC
FACS
WB
Fluorescent

Membrane Integrity

Trypan Blue
LDH
Calcein-AM
Propidium Iodide/7-AAD

Incomplete cell membranes allow substances to enter the cells or secrete from cells into culture medium.
3D Cell Culture
A three-dimensional environment is established to simulate in vivo physiological conditions.
Creative Bioarray provides a serious of rapid, sensitive and economical detection methods to quantitatively measure cell proliferation in various human and animal cell lines. We can optimize protocols according to the specific needs. Reagents for measuring cell proliferation are also available.
If you are interested in our services or products, please feel free to contact us. We look forward to cooperating with you.
References:
Bianconi F, et al. Conditional robustness analysis for fragility discovery and target identification in biochemical networks and in cancer systems biology. BMC systems biology, 2015, 9(1): 70.
Feitelson M A, et al. Sustained proliferation in cancer: Mechanisms and novel therapeutic targets. Seminars in cancer biology. Academic Press, 2015, 35, pp: S25-S54.
Golias C H, et al. Cell proliferation and cell cycle control: a mini review. International journal of clinical practice, 2004, 58(12), pp: 1134-1141.
For research use only. Not for any other purpose.