Creative Bioarray can provide cell co-culture services of various cell types according to customer's requirement. We have the ability to co-culture multiple cell types used for various applications, such as cancer study, drug discovery and development, tissue engineering, and developmental biology.
About Cell Co-Culture
Cell co-culture is a cell cultivation set-up, in which two or more types of cells are cultured in one system. The co-culture of different cells can induce cell differentiation, maintain cell function and viability, and regulate cell proliferation. Conventional monolayer cell culture may gradually lose the original biological characteristics due to the environment change in vitro. Cell co-culture, which is developed to solve this problem, can be used to mimic the microenvironment in vivo. This system is quite useful to study natural or synthetic interactions between cell populations and understand the cellular internal mechanisms.
The common co-culture system mainly includes direct and indirect co-culture system. Direct co-culture system is to inoculate two or more types of cells in the same culture vessel at the same time or separately. Different types of cells can contact each other directly. Indirect co-culture system is to inoculate different types of cells on different carriers respectively, which are then be placed in the same culture environment. Thus cells share the same culture system but without direct contact.
Direct co-culture system is usually used to maintain cell characteristics, induce differentiation, and modulate cell function. Continuous effects can be monitored in this system, but it is difficult to distinct the effect of specific cell types. Indirect co-culture system can be used to observe continuous interactions, but not each type of cells separately at the same time.
Cell co-culture is the fundamental to cell-cell interaction studies and has been used in myriad biological applications, including the study of disease pathogenesis and drug development. It is also been found recently of great importance in synthetic biology.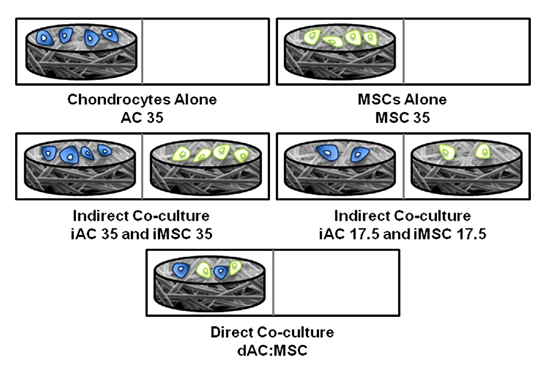 Figure 1. Schema of co-culture system. (Levorson, E. J., et al, 2014)
Advantages of Cell Co-Culture
Obtain insights into metabolism.
Better mimic the microenvironment in vivo.
Better observation of cell-cell interaction and cell to cell communication.
Fill the gap between monolayer culture and animal experiment.
Provide a powerful tool to discover possible targets and reveal the mechanism of drugs.
Possible to study the cancer microenvironment in individual patients.
Useful to predict the prognosis or recurrence and the response to drugs.
Creative Bioarray offers cell co-culture services of multiple cell types in direct or indirect co-culture system according to your specific needs. With our extensive experience, professional scientific team and state-of-the-art platforms, our services are reliable and high quality with fast turnaround time.
If you are interested in our cell co-culture services or need to learn more details, please feel free to contact us. We are willing to be your partner.
References:
Levorson, E. J., et al. Direct and indirect co-culture of chondrocytes and mesenchymal stem cells for the generation of polymer/extracellular matrix hybrid constructs. Acta biomaterialia, 2014, 10(5), pp: 1824-1835.
Miki, Y., et al. The advantages of co-culture over mono cell culture in simulating in vivo environment. The Journal of steroid biochemistry and molecular biology, 2012, 131(3-5), pp: 68-75.
For research use only. Not for any other purpose.