Gene Overexpression Cell Line Construction Service
Creative Bioarray has many years of experience in stable cell line construction services. Our gene-editing platform can successfully achieve overexpression of target genes. Use the most cutting-edge technology and equipment to provide you with transgenic stable cell line solutions. We have established a mature agreement and can provide you with edited stable cell lines according to your requirements.
Gene Overexpression
Overexpression or misexpression of wild-type gene products can also lead to mutant phenotypes, which provides geneticists with an alternative but powerful tool to identify pathway components that may not be detected using traditional loss-of-function analysis. Because overexpression of wild-type genes can lead to mutant phenotypes, geneticists working in manageable genetic systems have used it as a parallel method for loss-of-function screening. Overexpression research is a versatile tool that can be applied in a variety of ways in wild-type and mutant backgrounds. For example, it has dominant effect (easy to perform in diploid organisms) and can identify regulatory rate-limiting steps, and even provides functional links for redundant genes, identifying complementary interactions from the loss-of-function screen.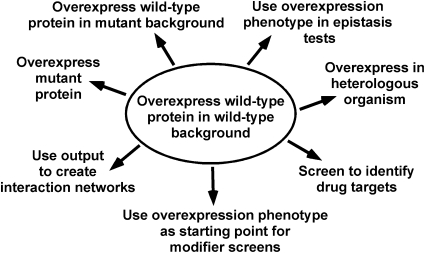 Fig 1. Common uses of overexpression. (Prelich G, et al. 2012)
Gene Overexpression Cell Line Construction
Gene overexpression has profound significance for the research of certain biological protein production and gene function. Overexpression cell lines have been widely used in biological research, such as protein engineering, recombinant antibody development, and drug discovery. GOI (gene of interest) will be integrated into the host cell after transduction, and will be permanently passed on to and expressed in the next generation of cells.
Creative Bioarray provides services for the generation of specific and targeted overexpression-modified stable cell lines created by gene editing. This service enables the use of viral and non-viral vectors to achieve robust overexpression of target genes, whether you need constitutive or inducible overexpression of protein or regulatory RNA. Our overexpression service team can handle various cell lines (including adherent cells and suspension cells) through a series of technologies including stable integration of viral vectors and non-viral vectors and transfection methods of different cell types. The rich experience of successfully constructing hundreds of stable cell lines allows us to provide customers with highly satisfactory solutions.
Service Process
We use integrase-based systems or lentiviral vector systems to provide stable expression of the target gene (GOI) provided by the customer's transduction, and can be selected for medium or high expression according to the customer's experimental requirements. We will perform a series of standard QC tests on the generated cell lines, such as sterility tests and mycoplasma tests. In addition, other verification analyses, such as Western blotting and immunocytochemistry, can be performed upon request.
➢ Lentiviral Vector System
We use lentiviral vectors with a wide range of tropism to infect cells, which can be designed for overexpression in most mammalian species and cell types. The service path includes strategy design, appropriate vector construction, virus packaging, virus transduction, and clone selection.
➢ Integrase-based System
If you need a non-viral system that integrates with a low copy, you can choose an integrase-based plasmid gene expression system. The gene expression system of integrase has the advantage of supporting unlimited insertion size. The service process includes service design, vector construction, transfection, clone selection, and cell line quality identification.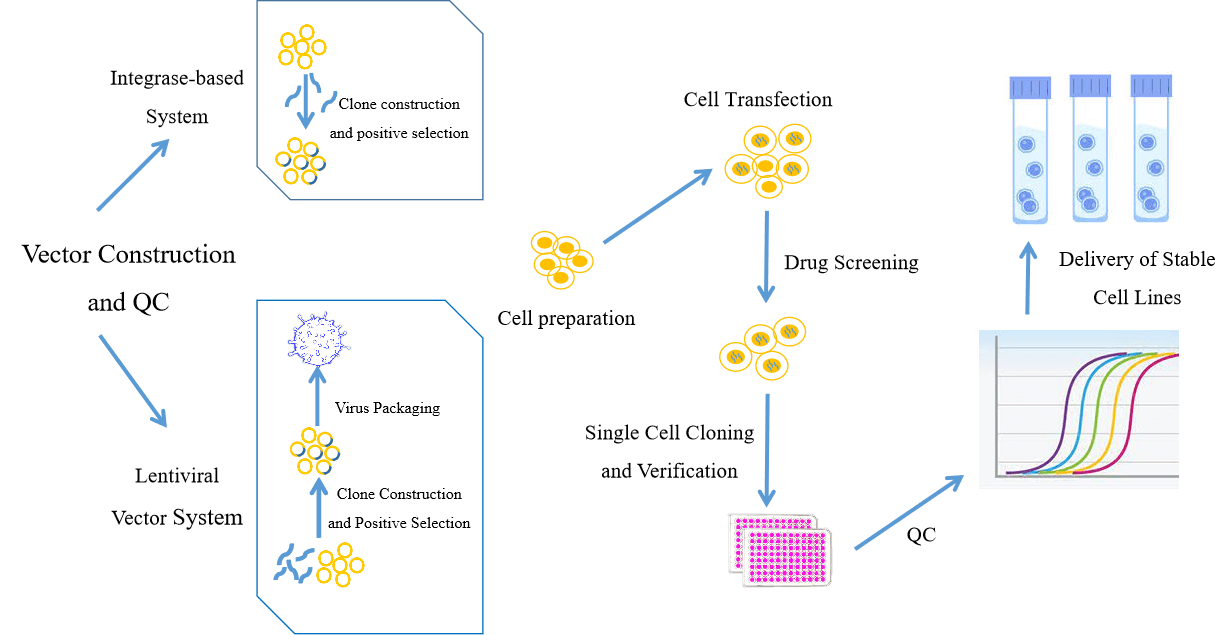 Fig 2. Overexpression cell line construction service workflow.
Creative Bioarray provides construction services for GOI overexpression stable cells to help our customers improve efficiency. You will benefit from our technology platform and work with our scientific team to find the best solution to meet your needs.
If you are interested in our services or have any specific needs, please feel free to contact us. We look forward to working with you in the near future.
References
Prelich G. Gene overexpression: uses, mechanisms, and interpretation[J]. Genetics, 2012, 190(3): 841-854.
 Li M, Wang J, Geng Y, et al. A strategy of gene overexpression based on tandem repetitive promoters in Escherichia coli[J]. Microbial Cell Factories, 2012, 11(1): 1-10.
For research use only. Not for any other purpose.