Blood Cell Isolation and Culture Services
Creative Bioarray has the ability to successfully isolate and culture various types of blood cells from different species. More specific subsets of blood cells can be isolated and used in biological assays and therapeutic applications. We have established mature protocols to provide ideal cells with fast turnaround time upon your request.
About Blood Cells
Blood cells, also known as hematopoietic cells or hematocytes, are produced through hematopoiesis and accounting for approximately 45% of the blood by volume. Under normal physiological conditions, blood cells have certain morphological structure and relatively stable quantity to maintain homeostatic condition of the body.
In mammals, red blood cells, white blood cells and platelets are three main components of blood. They have different functions. Red blood cells, also known as erythrocytes, are mainly responsible for transporting oxygen. White blood cells, also known as leukocytes, play a critical role in the immune system to identify, destroy, and remove damaged cells, abnormal cells, pathogens and other foreign matter from the body. They can be subdivided into granulocytes, lymphocytes and monocytes. Platelets are important for hemostasis.
Blood cells can be used in various biological, clinical and pharmaceutical applications, such as blood component transfusion, blood test for disease diagnostics, blood cell therapy, drug delivery, the research of blood disorders, and drug discovery.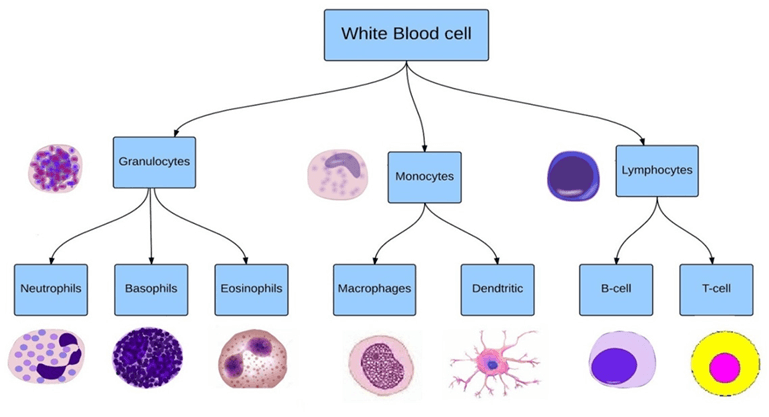 Figure 1. White blood cell taxonomy from bone marrow. (Khamael, A. L., et al., 2018)
Blood Cell Isolation Services
How specific cell subsets of blood cells are isolated and culture is intimately related to the further biological assays and the cell characteristics. As a general principle, blood cell isolation methods include natural sedimentation, differential centrifugation, differential attachment, lysis-based isolation, density gradient centrifugation, cell surface marker-based isolation and magnetic cell separation.
We have extensive experience in blood cell isolation from a variety of species. We have successfully isolated various types of blood cells, including but not limited to red blood cells, white blood cells, platelets, cord blood cells, and more specific subsets such as monocytes, peripheral blood mononuclear cells, T lymphocytes, B lymphocytes, natural killer cells, neutrophils, basophils, and eosinophils. We can help you isolate and identify the specific cell types according to your unique needs.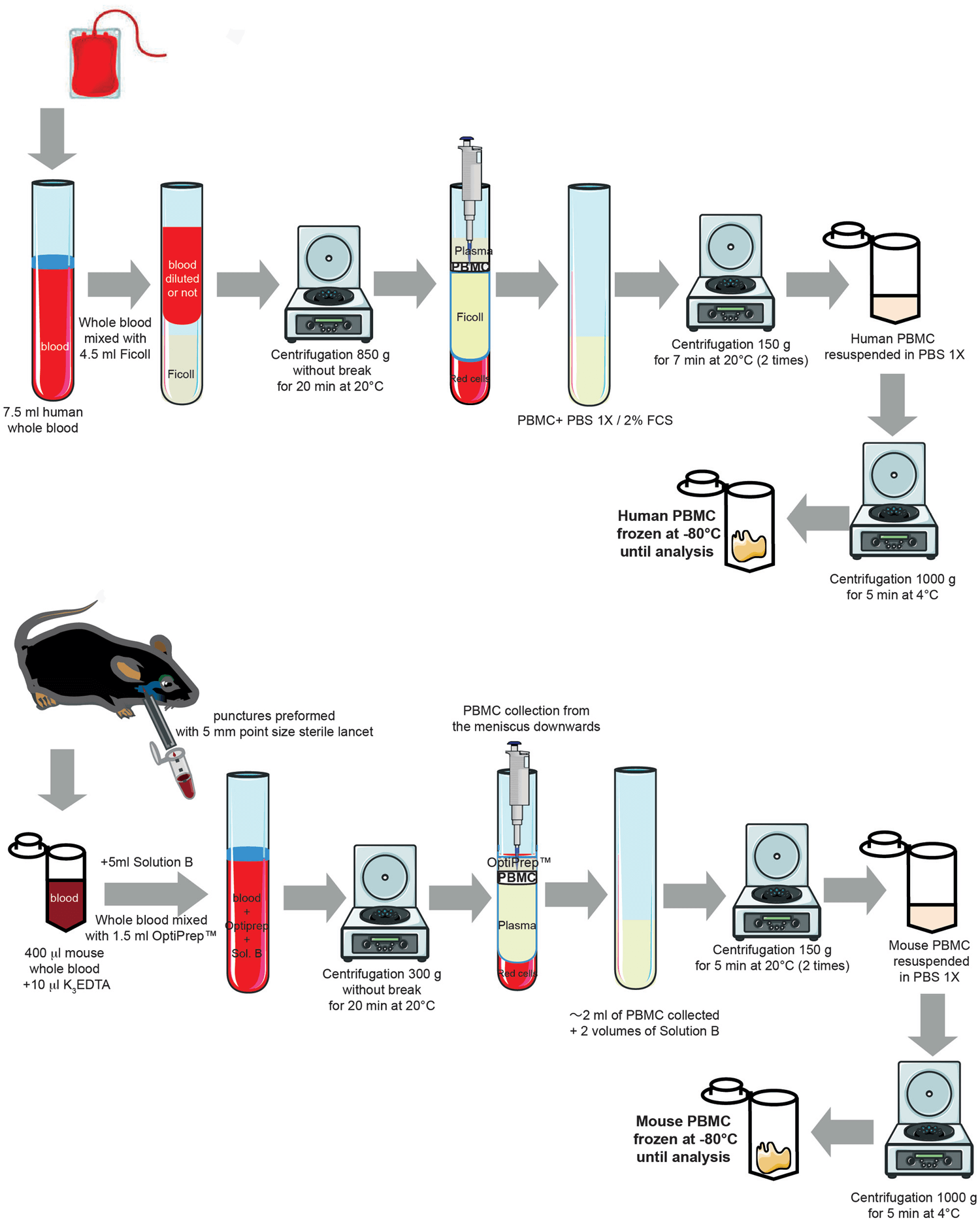 Figure 2. Experimental protocol for isolating human and mouse peripheral blood mononuclear cells from whole blood. (Mendez-David, I., et al., 2013)
Blood Cell Culture Services
In recent years, with the development of cell culture technology, several types of blood cells have been successfully cultured in vitro. However, there are still difficulties in blood cell culture. Optimized culture conditions are required to maintain cell activity with a prolonged culture. There are many important factors involved in this process, such as the type of culture medium, the choice of additional additives required for cell growth and differentiation, cell purity, cell density and cell activity.
We have the experience of successfully culturing multiple kinds of blood cells in vitro. Our scientific team can customize the best culture solution for each cell type. Considering some types of blood cells have limited life span in vitro, we can help cryopreserve isolated cells or carry our subsequent functional testing as your request.
Creative Bioarray is dedicated to offering you with a consistent source of purified and characterized blood cells. Our scientific team can provide customized services to better meet our customers' requirements. With experienced scientists and advanced technology, we can provide a wide range of blood cells for your specific research purpose. We also provide various cell culture related products applicable to your subsequent experiments.
If you are interested in our services or products, please feel free to contact us.
References:
Khamael, A. L., et al. Classification of White Blood Cell Types from Microscope Images: Techniques and Challenges. Microscopy Science: Last Approaches on Educational Programs and Applied Research. Formatex Research Center, 2018, 8.
Mendez-David, I., et al. A method for biomarker measurements in peripheral blood mononuclear cells isolated from anxious and depressed mice: β-arrestin 1 protein levels in depression and treatment. Frontiers in pharmacology, 2013, 4: 124.
For research use only. Not for any other purpose.