Dexamethasone, γ-Irradiated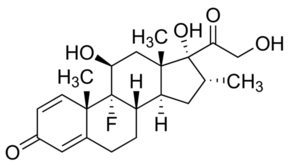 Synonym: (11β,16α)-9-Fluoro-11,17,21-trihydroxy-16-methylpregna-1,4-diene-3,20-dione, 9α-Fluoro-16α-methyl-11β,17α,21-trihydroxy-1,4-pregnadiene-3,20-dione, 9α-Fluoro-16α-methylprednisolone, Prednisolone F
Product Code: RS0763
| Catalog Number | Unit Size | Price |
| --- | --- | --- |
| RS0763-1 mg | 1 mg | Online Inquiry |
Description
Dexamethasone is a glucocorticoid anti-inflammatory agent. It can regulate T cell survival, growth and differentiation. Dexamethasone can be used to study cell differentiation, cell apoptosis, cell signaling pathways and gene expression.
Specification
Storage Conditions
2-8°C. Stock-frozen in working aliquots, avoid repeated freeze/thaw.
Shipping Conditions
Wet Ice
Sterility Testing
Pass (γ-irradiated)
Quality and Performance Testing
Pass
Solubility
Soluble in ethanol (1 mL/vial).
For research or further manufacturing use only. Not for use in humans.