Gentamicin Solution (10 mg/mL)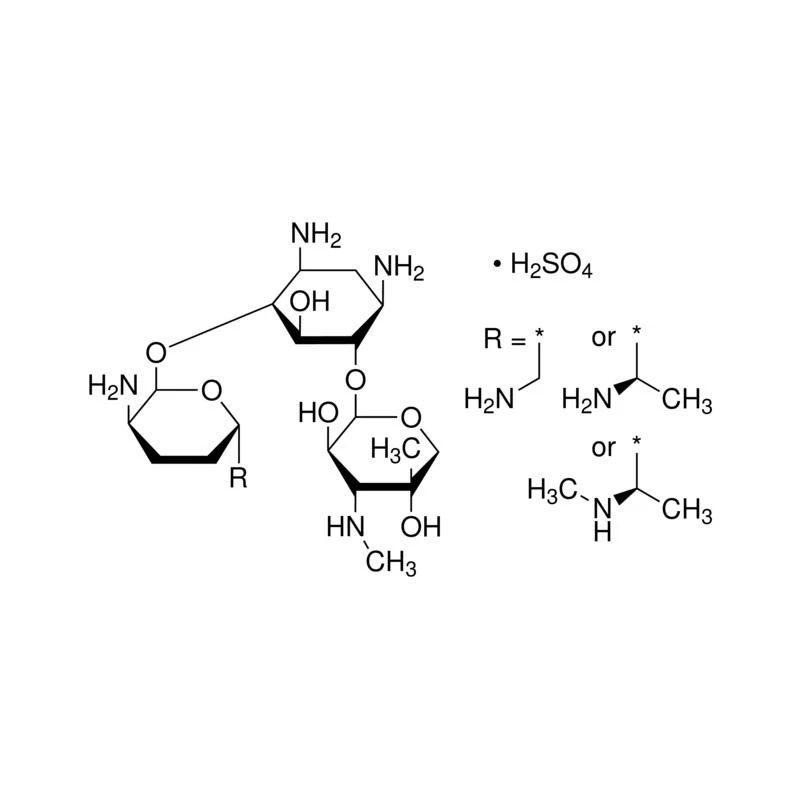 Synonym: Garamycin, Gentiomycin C, Gentamicin sulfate salt
Product Code: RS0017
| Catalog Number | Unit Size | Price |
| --- | --- | --- |
| RS0017-20 mL | 20 mL | Online Inquiry |
| RS0017-50 mL | 50 mL | Online Inquiry |
| RS0017-100 mL | 100 mL | Online Inquiry |
Description
Gentamicin Solution (10 mg/mL) contains 10 mg/mL Gentamicin in deionized water. Gentamicin, produced by fermentation of Micromonospora purpurea or M. echinospora is a broad-spectrum antibiotic used as a selection agent of gentamicin-resistance gene in cell culture applications. The antimicrobial spectrum of Gentamicin includes both Gram-negative and Gram-positive bacteria.
Specification
Shipping Conditions
Ambient
Quality and Performance Testing
Pass
For research or further manufacturing use only. Not for use in humans.